Easily open and analyse huge logfiles
chipmunk can deal with really huge files. And still make it possible to swiftly apply search filters or plot data.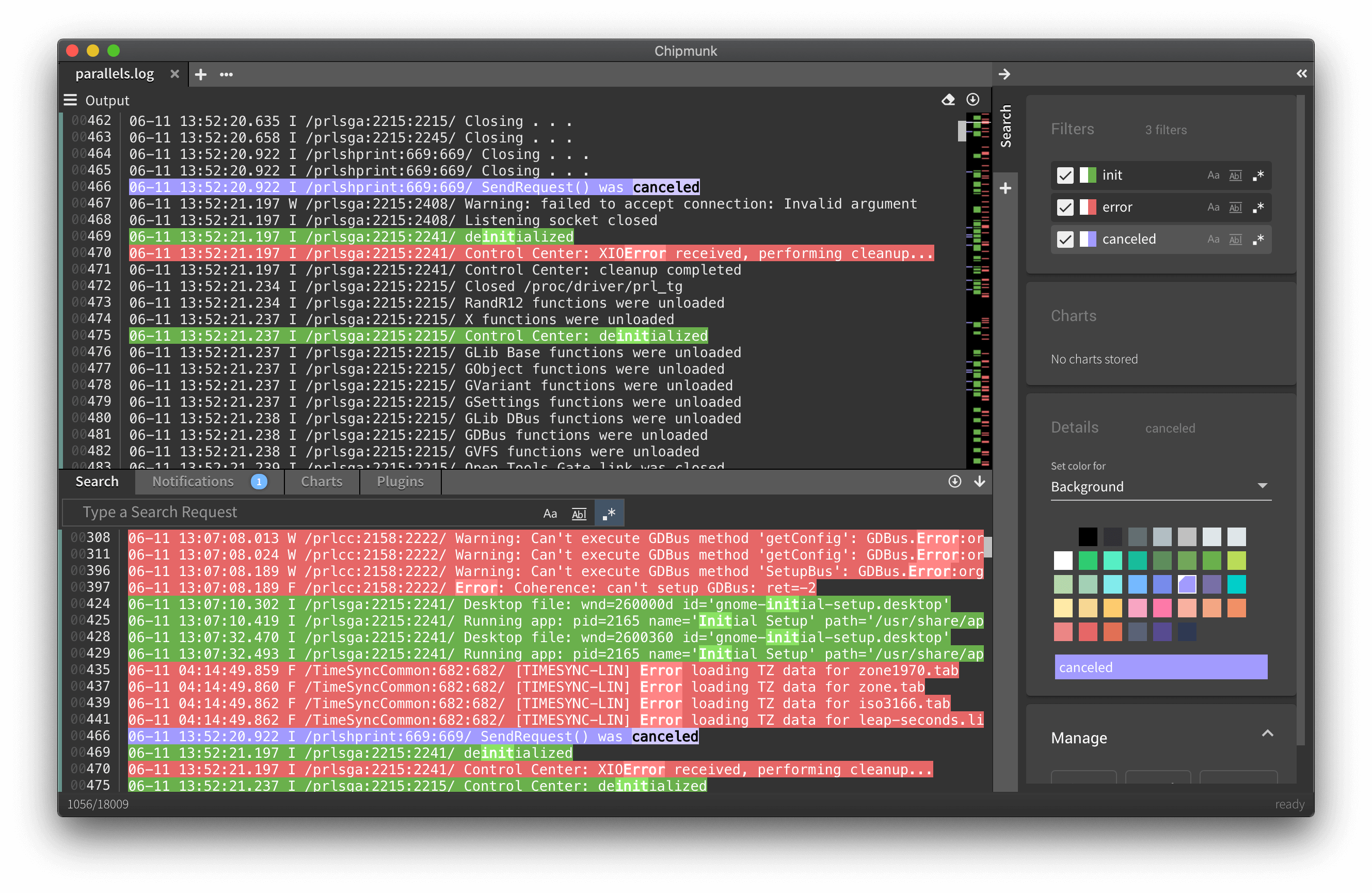 How can I combine multiple log files?
chipmunk helps you to deal with content that is distributed in multiple logfiles. Simply concatenate or even merge by timestamp.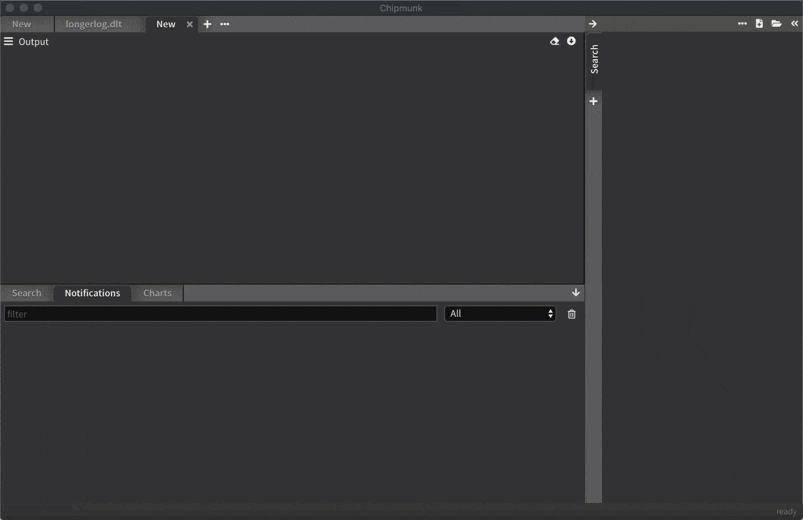 Open DLT from file or network connections
chipmunk knows how to do DLT (Diagnostic Log and Trace). Open huge files, filter by loglevel of component, search and plot.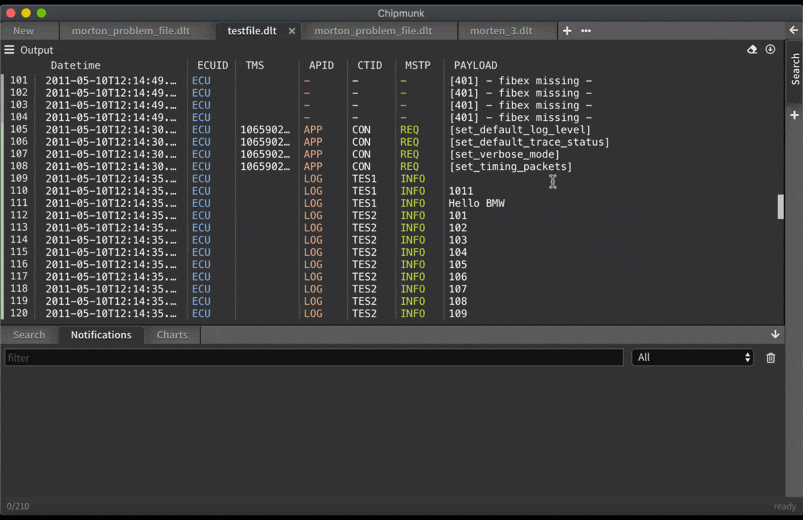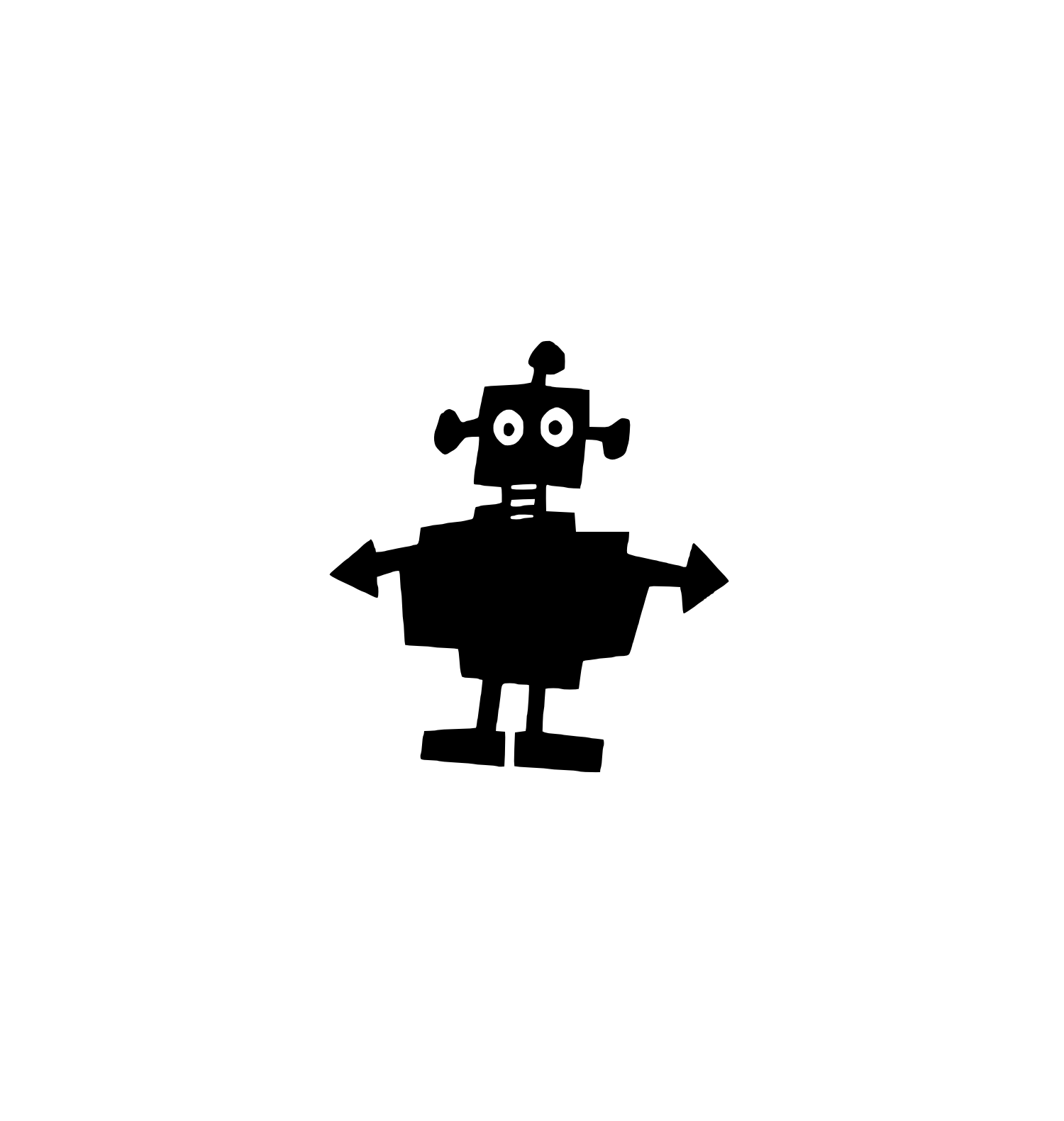 chipmunk just works out of the box. I can easily analyse all my logfiles. The powerful search helps a lot to pin down problems in large files.
Analyse your logs with pleasure